Sigh - It just goes to show that one should update more frequently so as not to get overwhelmed and also forget all the good little stories (mostly horror in this case) to tell and blog about. Thus I am giving yet another "yawn" worthy entry to keep the hate mail at bay but I PROMISE that I shall be a more diligent blogger nerd mid next week when my life is a little more in order...
Morocco was a multitude of smells (not good ones), sweaty armpits (again not great), heat (deathly), yelling (loud), nagging (annoying), lack of food (Ramadan) and various other unpleasantries... I wish that I could write nicer things, but this is the honest truth...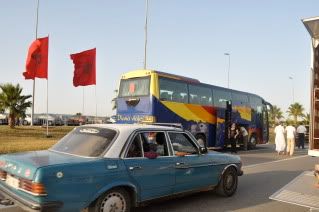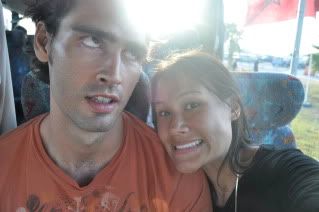 We arrived in Tangier on Friday and went straight into prepping for shooting the next day. The first thing that we noticed about Tangier was there is a CRAP load of construction going on and no one finishing them or even living in them. Therefore vast areas are like ghost towns (very strange)...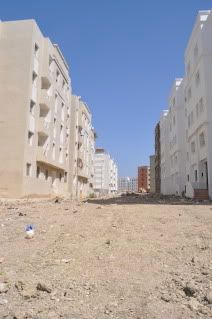 They also have strange way of keeping foundations up - with sticks??!!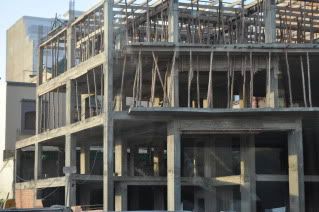 Anyhow, we arrived at the airport and were soon blasted by the hot air. We were then bussed to our hotel the "El Mizah" which is right in the middle of all the hassle and bustle.. Loud and crowded do not even begin to describe it...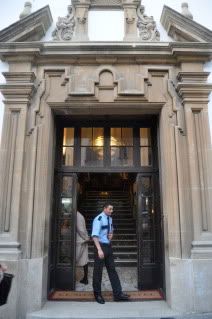 After prepping, Ryan and I ventured out to see some of the streets and taste some of the food (even though we were advised against it).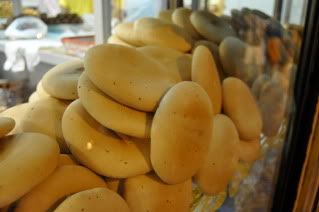 We found this great little "Churro" shop (only they were round like Doughnuts) and for 7c you could get a little cone of them and they were delightful!