Never in my life have I seen rain like I saw today - the drops were the size of golf balls and they just never stopped coming. This meant that the good old hanger started to flood...
I am interested to see how we get to work tomorrow - it may have to be by boat!
Anyhow, today I hung out with Special Effects and learned how to make "silicone glass". I had always thought that they used "Sugar Glass" (literally glass made out of sugar), but I guess that they only use that for when people break through it. Therefore when you need shards etc lying around you make it out of very expensive (£600 per little bucket) silicone!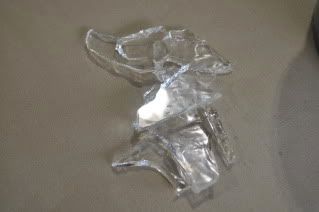 First you measure out two separate mixtures...
then you mix them...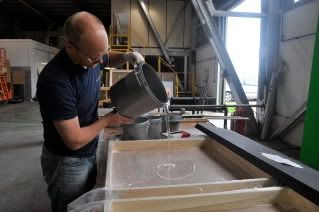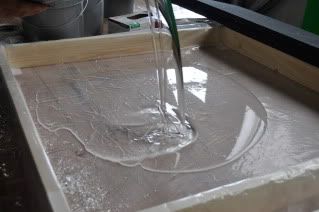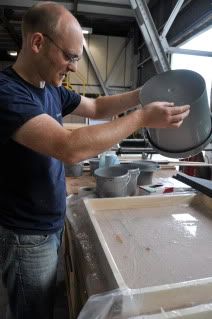 then you pour the mixture into a shallow mold (making sure there are no bubbles - you do this by blowing over the surface).
..
then you wait an hour and cut it/ break it into little pieces...
AMAZING huh! It looks so real but feels like rubber!!
At the end of the day, it was the usual situation (the Asians first to leave with their very own bus) and thanks to the rain, I was able to let it be known to the world that we ride the "Yellow Bus" with a little bit of window art...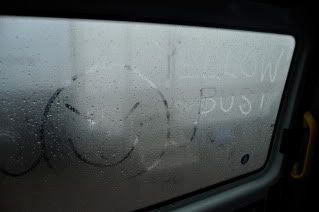 Once back at the Swan... Tawa, Dan and I strolled over to the local Bingo Hall (yes this is a SERIOUS national past time - I had NO idea!!)...
And became members (it was free)...