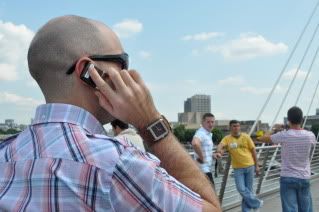 Carlo and I went to visit some of his friends for lunch on Sunday. We went over to Embankment to a little place called "wagamama" (which means "selfish" in Japanese) where we had noodles and some yummy juices...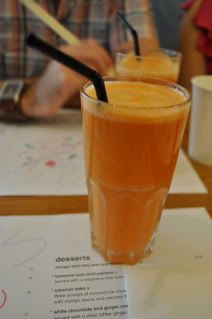 Nick and Rich (Carlo's friends) have a 16 month old baby called Chloe who had some of the most AMAZING facial expressions I have ever seen - I should have taken video because her stink eye was world class (I thought Carlo was going to try to pocket her and his token souvenir from London!!)...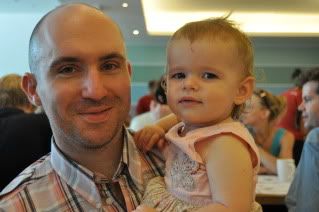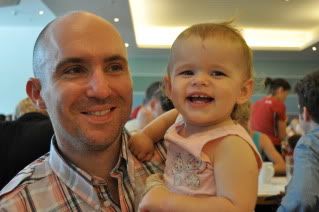 We then walked around London and decided to have some ice cream (it was in fact Chloe's first!)...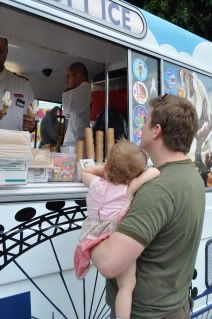 Then we bidded adieu to Carlo's friends and headed to Brick Lane...
We were a little disappointed in it (not sure what we were expecting). We walked around for a bit before going to some markets...
It was crowded and I had my heavy suitcase with me which made things hard so we decided to sit and people watch while I waited for my friend Tawa who was driving me back to the farm...
While we were waiting, I saw one of the first UK posters for the movie "Funny People" which comes out here August 28th (I missed the premier in the US and will be missing it here in the UK... wonder when it will come out in France??!!)...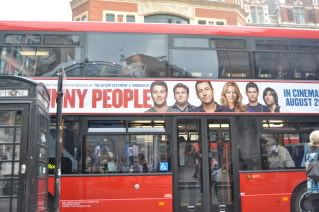 Once Tawa and Stacey arrived, I said goodbye to my beloved Carlo and the girls and I had quick bite to eat...
Then took a cab to Tawa's house for our journey back to the Swan (only 2 more nights here - hurrah!!)...