Even though we are separated by many many miles of English countryside, cows, concrete, ruins, historical monuments and skanky locals Carlo still managed to knock my socks off with a secret package that arrived for me at work today...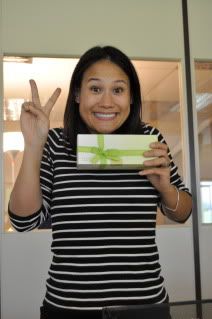 Funny thing is that it came in an envelope from "Pinewood Studio's" - I get these envelopes all the time. They are manila with my name on it. Usually I open them and give whatever is inside to my boss. Nevertheless, when I opened this one and saw the cute box and then the macaroons I thought "awwww that Carlo is so damn cute and thoughtful" and proceeded to eat my way through half the box. Then half way through the red one (raspberry I believe), I had a "sick to my stomach" thought that maybe these were in fact for my boss and I had just inhaled a good 65% of the cookies (eeek). Quickly wiping the crumbs (aka evidence) from my face, I zapped an "thank you" e mail off to Carlo and was given peace of mind to devour the other 45% of the remaining cookies when he said "you are welcome" (phew!)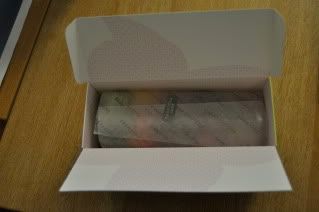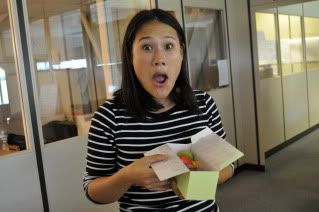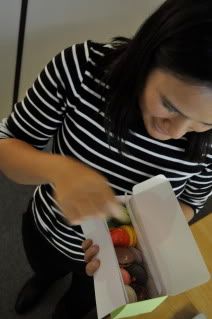 Anyhow, it was one of the nicest, most thoughtful things that anyone has done for me and this is one of the many reasons that I love my work husband Carlo - thanks love!
Clearly the macaroons where the highlight of my day (week? month? year?) - however it should be noted that the dining hall has changed themes!! "Goodbye" luau, "hello" football (aka soccer)...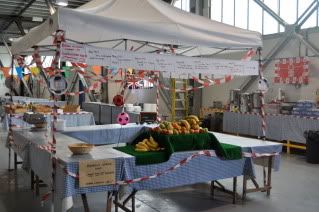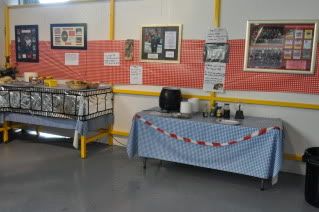 It is kind of cute the way they prepare for the new theme - today they set the tables with soccer themed napkins, bottles of bubbles and candles - so adorable!
Last but not least I leave you with my latest mode of transportation...
Thanks to Joe who gave me a ride this afternoon!