Yesterday was a great mixture of friends and firsts!
Carlo and I woke up and headed to Marleybourn (sp?) to get some breakfast. Carlo had discovered a great little place that did interesting twists on classic breakfast dishes...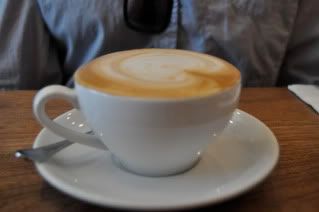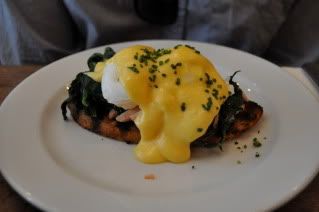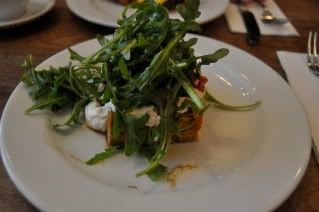 The food was really yummy and the banana milkshake that I ordered (for a mere £5.50) tasted just like mum used to make!!
mmmmmmmmm
Carlo and I then went our seperate ways - Carlo to meet up with Pam and me to meet up Julie. Sadly I did not take any pics of Julie and I because we were too busy catching up and cramming in as much face time before I left. It was so nice to see her though I am super bummed that I am not going to be at Elizabeths wedding next weekend :(
Anyhow, Julie had to go to her future in-law's, so I went back to the Langham to prepare for dinner at Sketch...
I noticed that Carlo has a LOT of plaid shirts!!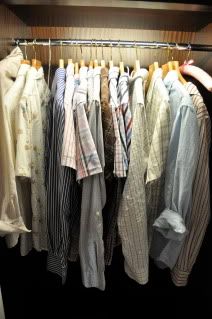 Sketch was eye candy to say the least... Carlo and I arrived before Whitney, Tom and Delia so we sat at the bar for a drink...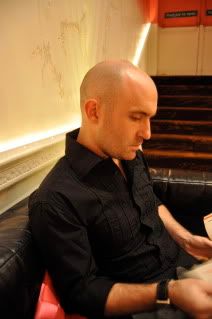 The floor was carpet in the pattern of a hard wood floor...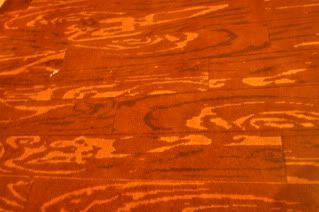 The napkins had phone numbers on them...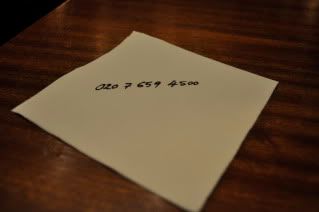 Then everyone arrived and we were taken into the dining room...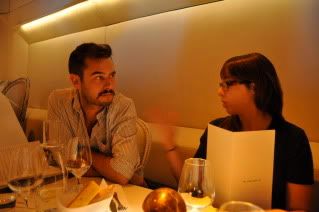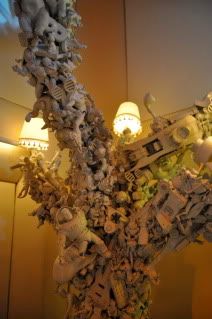 There was a video instillation on the walls of the restaurant and everything was a little "quirky"...