Today I awoke at 10:30am - a nice long sleep in as during the week I have been getting up at 5am (uukk)!
I decided to have a look around at what Bedford has to offer and was surprised to find a nice little farmers market in the towns square...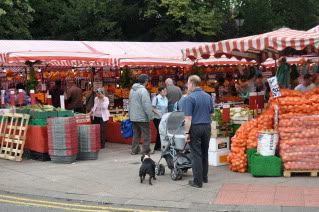 I didn't get anything as I have a mini fridge of food that I have to get through first. Therefore I made my way over to the used book store "Oxfam" that I had been eyeing since I arrived...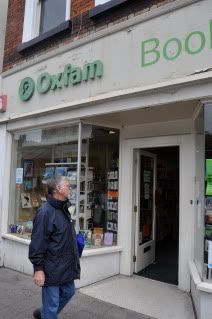 The place is tiny but the selection GREAT! I got 6 books for £10 - two if which are actually signed by the authors. If I had more space in my suitcase and more time I would have purchased even more!
Anyhow, I went back to the Swan where I was planning on spending the rest of the day reading and eating my way through my food but Monette called and asked if I wanted to go to this little town that she had heard about called Worburn. It was only a half hour away but it felt like a world away. The scenery was SO beautiful! We found this great church and had to stop to take photos...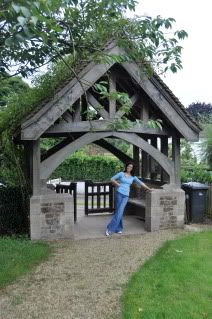 Some of the graves dated back to the early 1800's - we were actually surprised at how long all these people lived (a lot of them passed away in their late 80's and 90's). We think it may have something to do with the fresh air and beautiful location...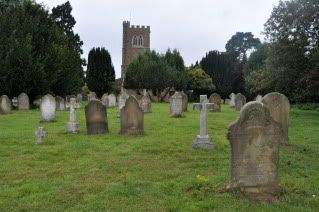 I then freaked out as I was convinced (and still am) that I found part of a human bone...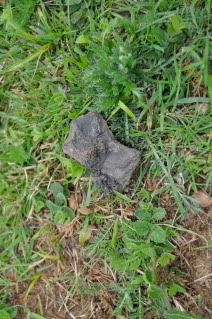 Monette then one upped me and found a whole damn scull...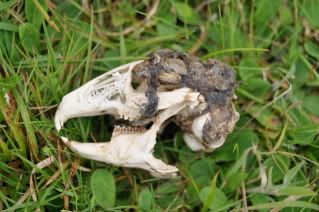 Thank god it was not human!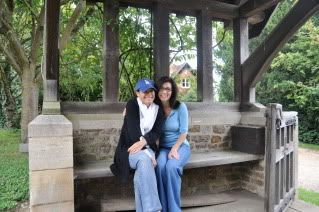 Anyhow, next to the church was the "Vicars" house which was super cute...
What was not super cute was the fact that the vicar had his very own plot marked out and reserved with a cross (creepy)...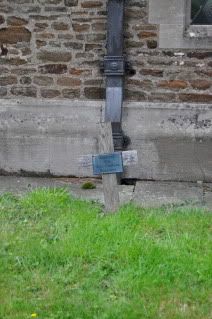 It was then that I noticed a cherry tree - never one to shy away from a cherry I decided to pick a a few...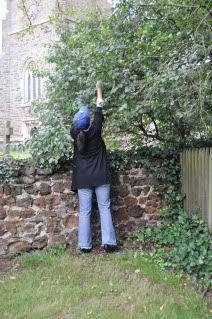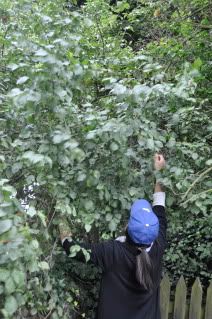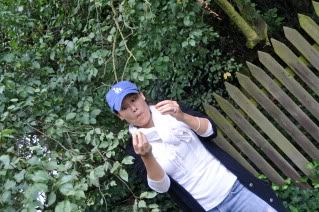 Lucky I tasted them before I went and picked more as they were very "uukk"!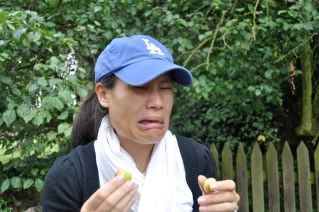 We then made it to Worburn - WHAT A CUTE LITTLE VILLAGE!!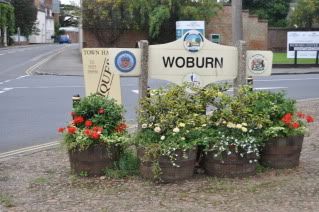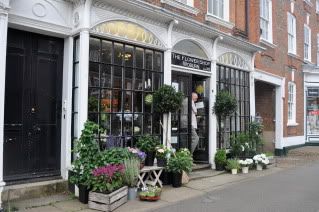 We found another great church...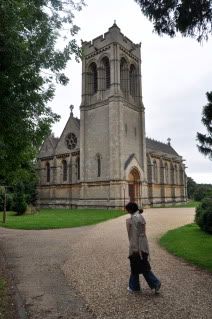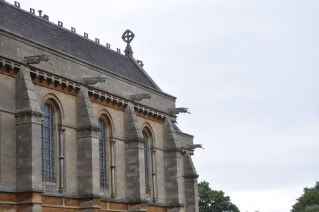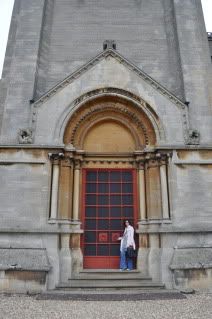 An apple tree (which tasted Uukk)...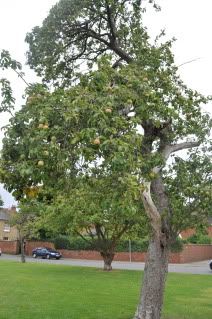 And this great antique store where Monette found this AMAZING ring...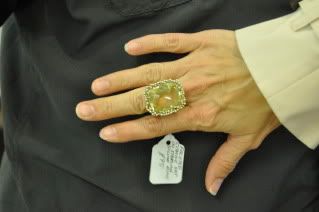 There were many treasures to be found...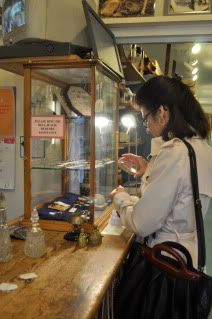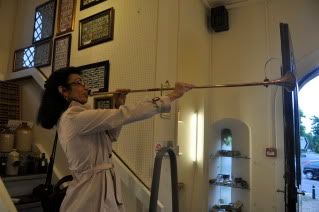 And I may have to go back tomorrow for a pair of Staffodshire Dogs that I LOVE.
We then went to this vintage clothing store where the clothes were less than mediocre (with the exception of this skirt that I purchased)...
But the hats were amazing... (maybe Monette has to get one when we go back tomorrow??!!)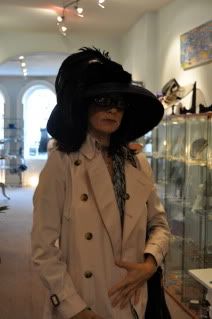 It was then off to lunch at "The Black Horse" which had been recommended to us...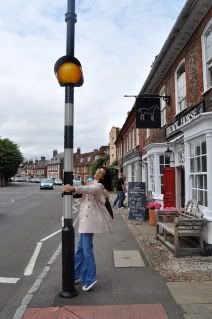 WHAT A GREAT PLACE - the food was yummy, the place clean and the ambiance just right...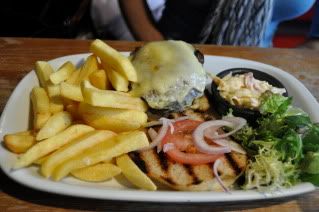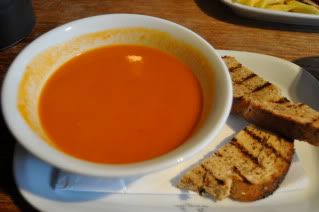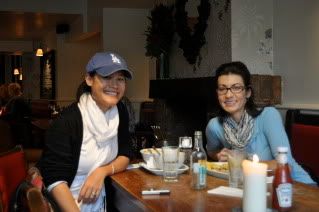 With our bellies full, we ventured off to check out the Abbey and the Raindeers (it felt like we entered Narnia!)...
Sadly they were closed but we did find a paddock with some really cute horses that we got out to pet...