and therefore have little to say/ post. Today was by far the most hectic day that I have had on this movie - I did not have a minute to myself and therefore was only on set for a few seconds in the early morning (booo).
I think that the weather was mirroring my feelings (I know that there is a literary term for this - had I paid more attention in English class I could quote it now and feel smart...).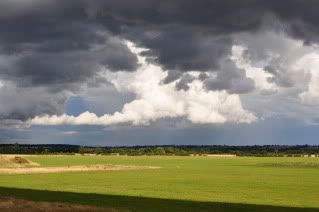 Good news? Everyones cars arrived today so there is no stopping the adventures that are to follow on the weekends. Not only that my boss is away this weekend and has given me the keys to his house which is right next to "Harrod's" and the Science Center!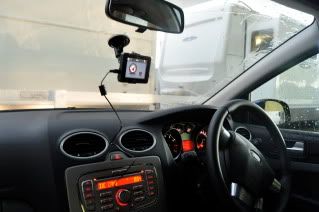 To celebrate the end of the week and the fun time to come over the weekend, Joe, Mischa, Monette and I went out to dinner at this place called Nando's (apparently they are looking to expand to Los Angeles soon??!!). The food was mediocre, but the atmosphere casual and pleasant. My favorite was when they told Monette that they were out of Cesar Salad but could give her lettuce, sliced chicken breast and Cesar dressing to which Monette replied "isn't that a Cesar Salad?" - they were all very confused!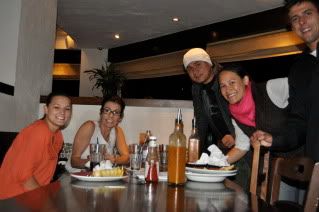 I went with a veggie wrap, fries and some corn...
It was then back to the "Swan" where we met some people for drinks...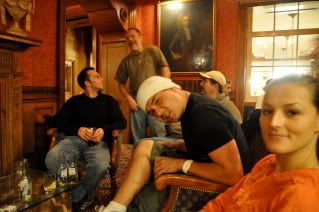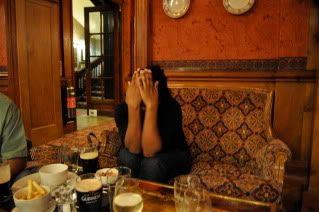 Like the old lady that I am, I have retired early (its 11pm at the moment), as we are planning out first road trip to London tomorrow and I want to get some sleep!