Yesterday was crazy! Being the last day of pre production (we start to film on Monday), everyone was running around at light speed.
Anyhow, Bob picked us up n this snazzy new Audi A8 this morning as opposed to our snazzy Mercedes! I like the Audi better and there were all these cool features like TV in the car etc...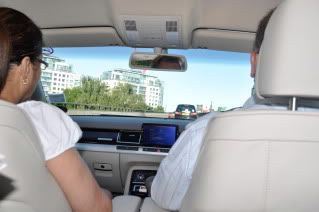 We all put our pound in for the UK lottery so fingers crossed!
I must say, that the newspaper headings are getting more and more normal - not sure if they have spies listening to my conversations and have thus adjusted them accordingly, however I believe that would be thinking too highly of myself!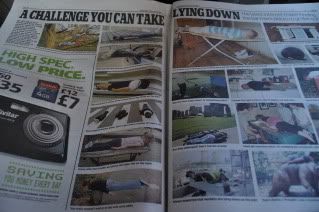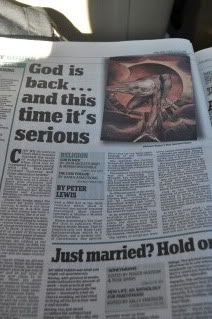 I had no time to snap pics at work today (I even worked out of Chris' office as he did no even have the time to call me as it was that busy!). But Stacey did hold up the ride home (ahem!) so that I could get a pic of her in front of the 007 stage as it was our last day...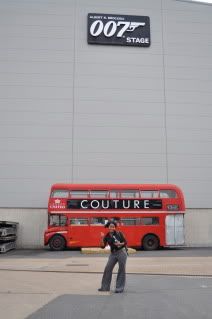 Once we got home, Carlo and I were pretty exhausted. We hung out in his room and contemplated room service for about an hour before we decided that no matter how we spun it we could not justify paying almost £10 for a plate for fries (thats almost $18??!!!). Therefore we decided to go out an explore...
Hey look - I found my french fries for only £1.95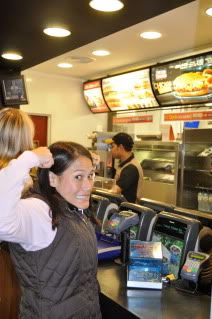 Hey look - they tasted soooo Uukk...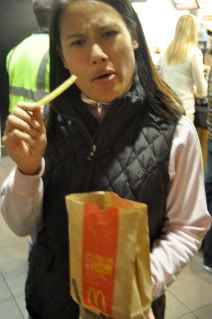 Anyhow, we discovered such amazing little nooks and crannies all over the place. Carlo has a great sence of direction and adventure so we always walk all over the place and manage to get back home.
Cool Butcher...
Crazy cub with animal on wall!
Shop with naked man inside and...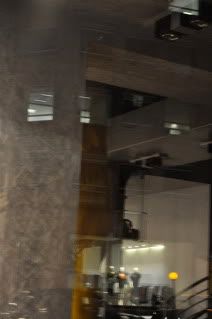 Yes he did and a shlong - only it was small and you could barely see it from the outside (good ploy to get people to go inside).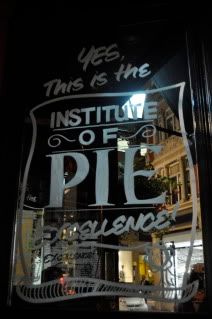 Apparently the winner of the best pie competition for may years...
That being said, I think the best discovery of the night was when we stumbled across a man standing on this strange contraption.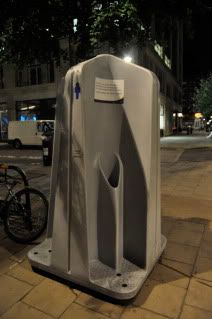 My first thought was it was an ATM - boy was I wrong...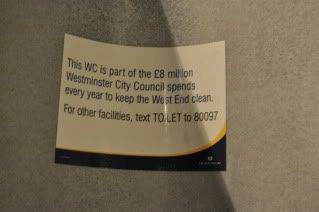 WTF - seriously? Love that they spent so much bling on a public (as in literally public), outdoor toilet - I made Carlo pose with it (he he he). Don't be fooled - looks like he is peeing but his hands were firmly wedged in his pockets - safe from all the STD's, crabs and other nasty things that I am sure were having a field day on the giant lump of plastic urinal!! aghhhhhhhh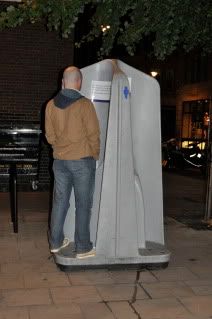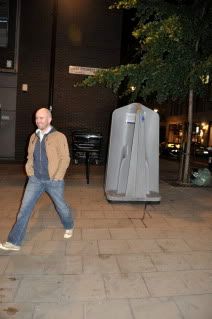 Carlo running for his life!