Today we thought that we would take a leisurely trip to London to stay at my bosses house as he is away for the weekend and leave our nasty "Sawn" hotel behind...
My room at the "Swan" that looks over the parking garage...
He has a 4 story, townhouse right in the middle of Knitsbridge (aka 2 dangerous blocks from Harrods!!) so what could be better?
At first we were all going to take one car, but we soon realized that we were not going to fit in one mini car with all our laundry (yes - my boss as a washer and dryer... hurrah!).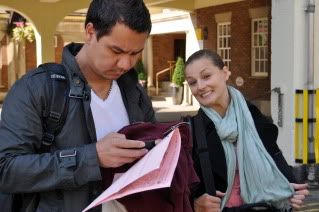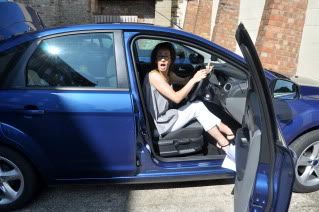 Therefore we took two separate cars. It all stared off well as we both had GPS navigation system so thought that it would be a breeze to get into London...
BOY WERE WE WRONG!! What is usually a 1.5 - 2 hours drive took 3.5 hours!!! Why you ask? Because the possessed GPS systems had us going around and around in a giant circle for the first hour?? aghhhhhh