Aghhhhhhhhhhhhhhhhhhhhhhhhhhhhhhhh Does not even begin to describe today.
The day started by checking out of my beloved Langham hotel/ Oasis (boo) at 5:30am and then going off to work. We were on location again today in this great old building. They had these funny Leggo Brick looking things on the roof which was a little strange...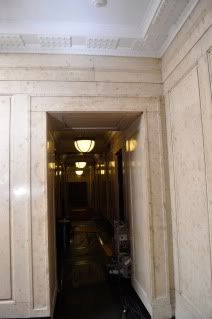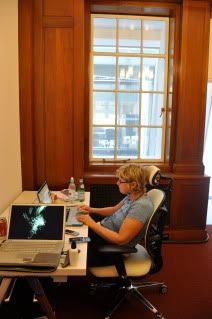 Amanda working hard out of a little office

But the coolest part was that this old building with such great charm was in fact converted to a super modern office complex on the very inside of the building...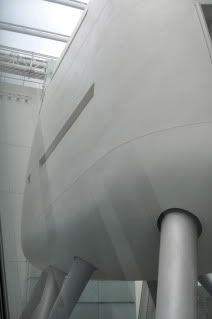 It worked really well together and it was interesting to poke about the place a la "Rear Window" - only it was the office version!
Work work work - cant talk about it!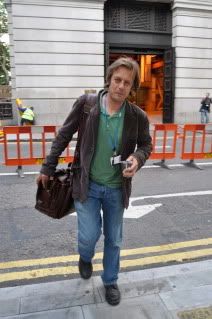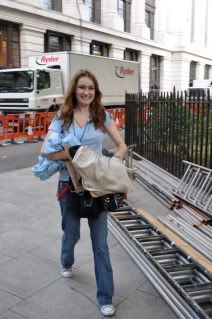 Everyone leaving to go off to Cardington
Then it was off to Cardington to check into "hell" (aka the "Swan") - Soooo uukk!! How they ever got 4 stars is beyond me! The place has been renovated (they spent over £2 million on this crack den) and it is still a shit hole (sorry - but there is no other way to describe it). Last time people had no beds, no shower fixtures etc... well guess what? I think that they may have run out of rooms and therefore just shoved me in the attic! Not even joking - wish that I had taken pics, only I could not because THERE WAS NO POWER, LIGHTS or ELECTRICITY IN THE DAMN ROOM??!! I called down and they told me someone would be right up - they were... 40 mins later! By that time I had almost had a panic attack. Also if the lack of light was not bad enough, the ceiling was also only 2 hands higher than my head??!! Anyhow, they could not get power to the room so they moved me (THANK GOD) to another shitty room with electricity...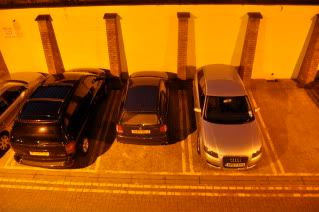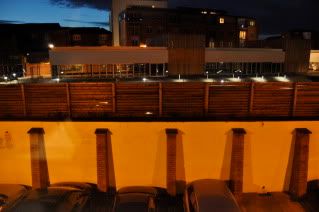 The "view" from the window of my new room - uukk!
I think that a blind person may have decorated this room...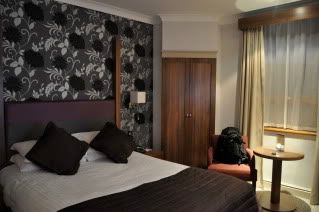 And then I think that same blind person was in charge of maintaining and cleaning it as well...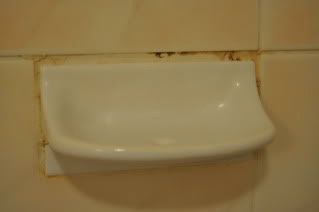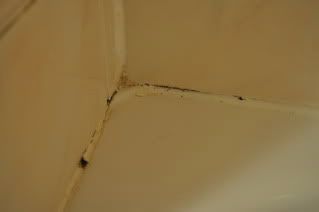 Sigh - I miss the Langham. I miss sheets that are not 100% polyester and I miss not having to chip away at the mildew, mold and rust stains in my bathroom before bathing...
3 weeks left and counting...