Phew!
Not sure what the hell happened to me, but I did not wake up until 11am on Saturday morning!! Needless to say that I was much reasted, however did have a sore throat (agh!).
Even though I admitted to not telling anyone, Carlo and I decided to get all of the tourist needs out of us so that we could pretend not to be one from Sunday forth! First stop was to ride the London Eye (or as I like to call it - the "London Aya-a")...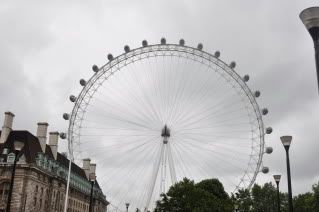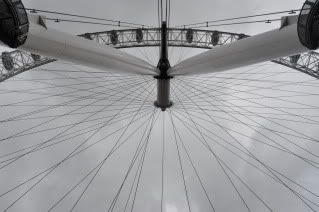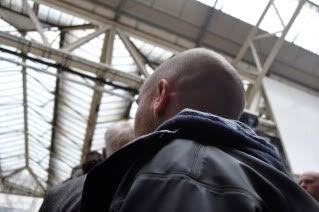 When purchasing our tickets, we got the "Fast Track" one that was an additional £10 (perhaps the best £10 that I have ever spent - the entire population of London, all the tourists and every Eastern European and Indian family were out yesterday). Anyhow, they had these little guides at the counter so I took one...
Only to find out later that one was supposed to "purchase" it rather than "take it" - I had a mild anxiety attack and returned it as soon as we got off the ride!!
Oh, and we also stumbled across "Chocolate Thunder" whilst waiting in line (yup - even with our damn "Fast Track" there was still waiting involved)...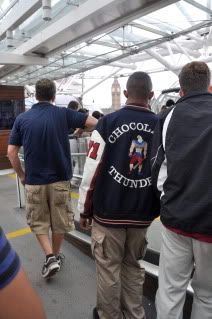 "Chocolate Thunder" happened to be in the capsule behind us and was more than happy to show us his killer moves during the ride...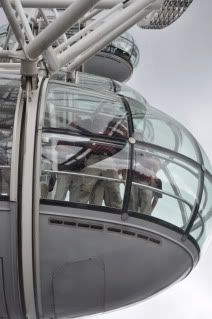 Anyhow, here are an assortment of pics -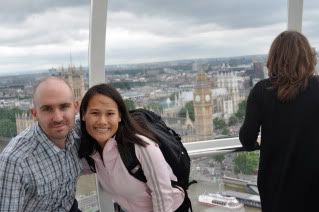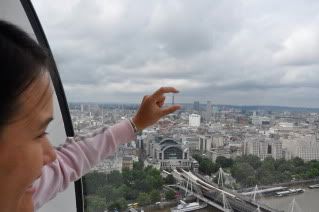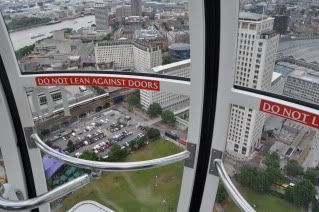 These are the doors that Carlo tried to convince me to lean against for a "Cool Photo" - Is he trying to secretly (or not so secretly) kill me??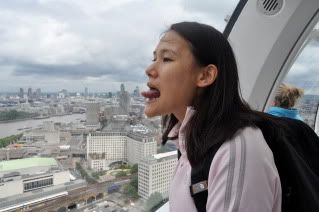 This was me licking the "Gehrkin" builing - why then named it after a pickle, when clearly is resembles a suposotory more than anything - I dont know!