For some reason I had a hard time sleeping, so I was the first to get to the bus yesterday morning and therefore took some photos of the surrounding area (do not be fooled into thinking that we are in this pristine, quaint little town. Lurking in the corners, under the bridge and beneath the trees are druggies, hookers and locals that are ready to "knife you"!)...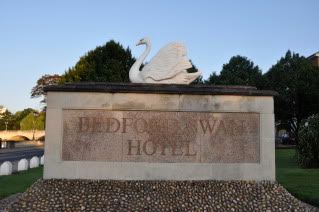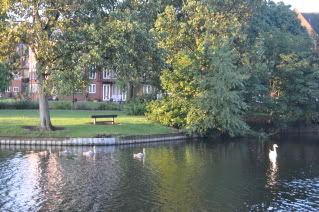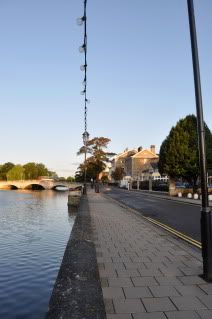 Yesterday was an interesting day at work - rather slow, but also really fun in parts! Tom still avoided the camera...
But I also managed to get more people "hoola hooping" so have decided to not post the video quite yet but wait to edit a "hoola Medley" to post at a later date (stay tuned!!)...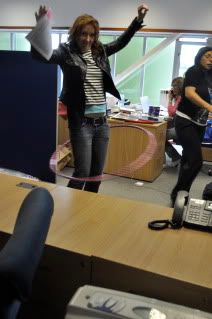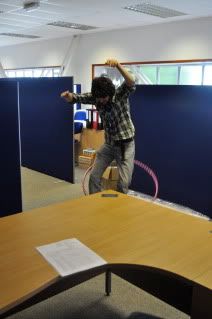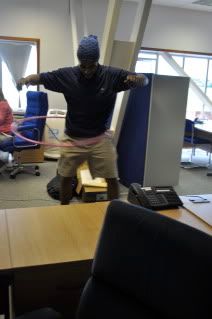 We wrapped early yesterday (even less of an excuse for me to post late today), so Tawa, Stacey, Harry and I decided to go out for some Indian food. We tried this new place called "Indiya" which is down the main drag at Bedford...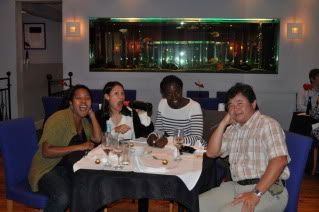 The food was better than the other place, but still not quite as flavourful as I have found in other places...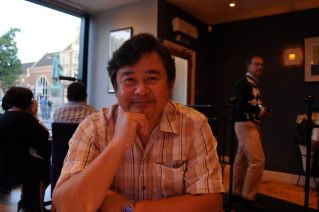 That being said, the dessert menu more than made up for it!
FUNKY PIE??!!
Well Harry took the liberty of ordering one for us to share - he saw is as a cultural opportunity for us as we had never seen or heard of "Funky Pie" before (we are clearly uncultured people!!)...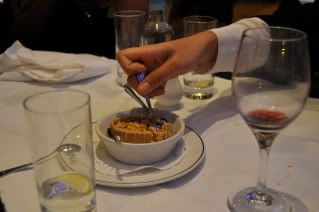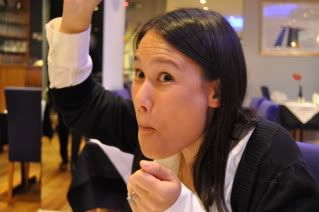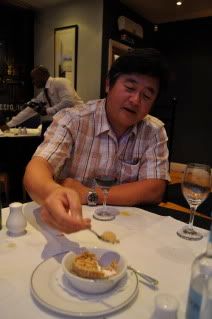 It was actually really yummy - pie crust, vanilla ice cream with caramel and nuts on top!
Anyhow, seeing as we are in Bedford and it takes about 2 hours from when you order your food until you get it - it was rather late by the time we left. We retreated back to the Swan...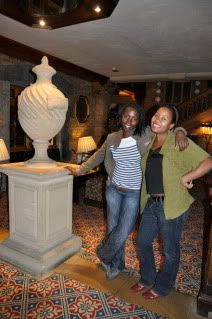 And called it a night!