And that is exactly where we were today - on location at London City College (I think that is what it was called??!!)!
When I am on location, I think that I love it more than set, however when I am on set I think that I love it more than location! Needless to say that I had quite a fun day today at work!
It was an early start with the usual schizophrenic rain, but the ride was only 10 mins away from the hotel (yaaay), the bad news? Base camp was yet another 15 mins away from location (uukk). This proved to be a challenge, so I simply moved everything from the trailer, to the dining hall so that I could work directly from set...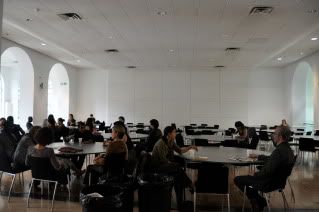 Funny thing was that it turned out to be the extras holding place too, so for most of the day I was mistaken for an extra by all the day players! One PA even told me to get off my cell phone and pay attention to what he was saying!!
Anyhow, the campus was gorgeous - very Harry Potter indeed...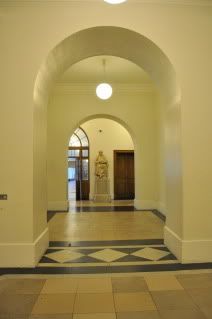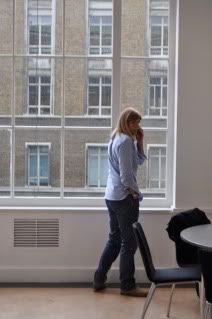 Jan talking business on her blackberry!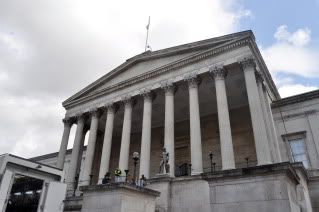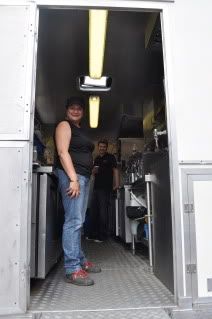 My favorite people - the caterers!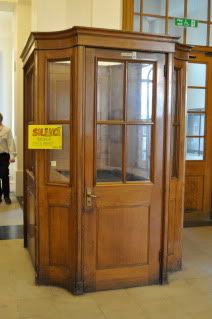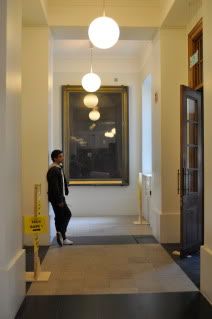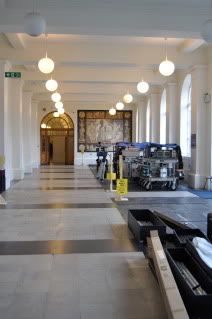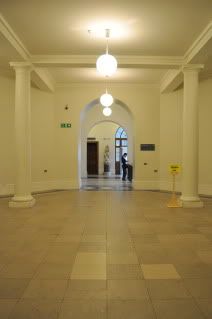 Again cant talk about anything work related so....
Then we wrapped early! We were set free at the amazing hour of 6:00pm??!! I got home, called Sancos and walked on over to meet him for dinner. Saw some gems on my way...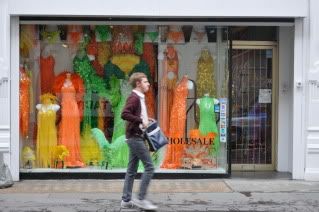 Why was this guy running past what was an AMAZING storefront! Can only imagine what's on the inside!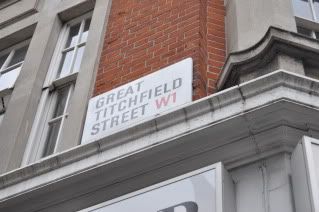 he he he
It was really great catching up with him - he has such interesting stories and is always good at rattling off names of books that I need to read - will keep me out of mischief for a little while!